Update from the Facebook account of Ross Ulbricht, the constantly shirtless murder-hippie who ran that bitcoin marketplace for drugs and guns: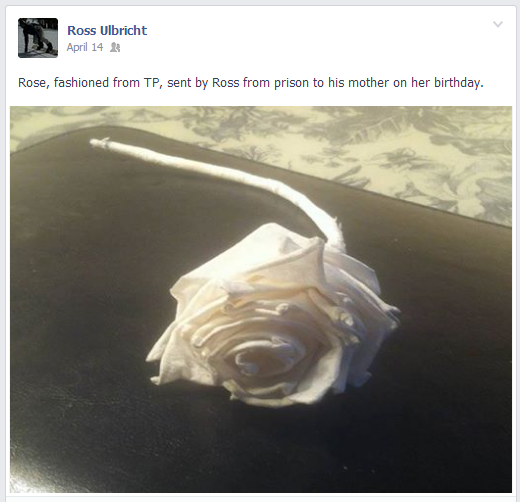 "Dear mom, I had to make you this rose out of prison toilet paper because the inmates here are not allowed to see or touch nature, or have connections to things that make us feel like humans. Happy birthday."
Meanwhile, the movement to Free Ross grows. As Roger Ver ("bitcoin evangelist and angel investor") puts it in a comment on Ross's page:
I don't believe the government accusations that he was trying to hire a hit man; especially that he was offering to pay the hit man by wire transfer rather than bitcoin.
That should be the rallying cry for the Free Ross Movement: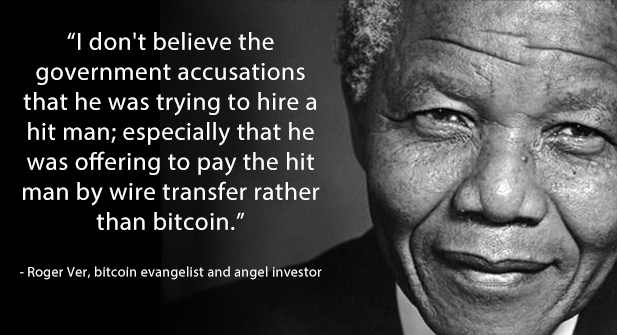 PLEASE get it trending, folks.